Big League Events THIS WEEK 5/4/2020
Hello Superstars!
  We have an exciting week ahead of us! First here is your trivia link for tonight
It is Disney themed but have no fear if you aren't a Disney fanatic, only 15 of the 50 questions will be Disney themed. The rest will be general knowledge. Don't forget to watch this weeks episode of Big League News to see Maurice play another masterpiece for our Name That Tune question of Trivia Time! Click here to watch.
Also, we have TWO great events to catch up on! First Niz will be interviewing YOUR league manager tomorrow at 8pm! This a Facebook EXCLUSIVE event so tune in and submit any questions you may have! (Like why did Norwalk Manager Max drop the easiest and most important ball in my teams history? or why is Stamford Manager Chris's team unable to beat Dematas's team?!)
Then, we have a zoom cocktail hour from 8pm to 9pm on Thursday, so everyone can catch up. I will be sending the zoom link on Thursday!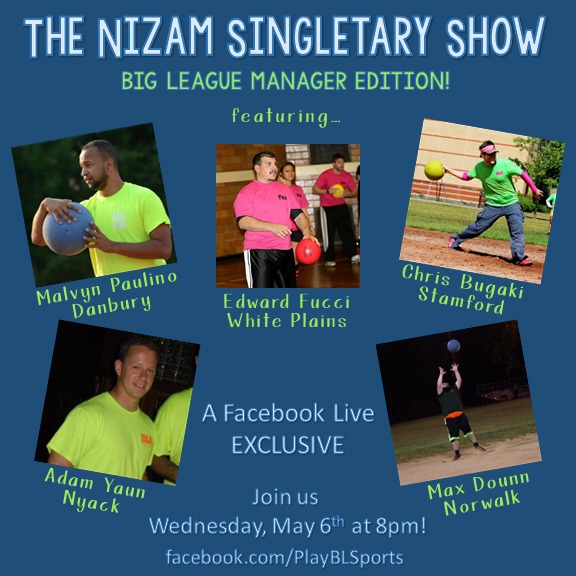 Gino

— 
Gino Cabrera- Playing Since 2011
Coordinator of Special Events
646.831.3886