Big League Reopening Guidelines
BLS Superstars,

We are thrilled to resume our Stamford Division of Dodgeball and our Norwalk Division of Bowling (more leagues opening up in the next few weeks). We have been working hard the last few months to keep you engaged, entertained, and connected during these unprecedented times.
As we open, Your safety is our top priority. To do so, we will be implementing the following state and CDC guidelines to all our opening sports. We ask that you not only follow these guidelines, but help us implement them as we want Big League Sports to be what it was always meant to be – a place to get some exercise, meet new people, hang out with friends and have a great time.
We thank you for your continued support and we can not wait to see you again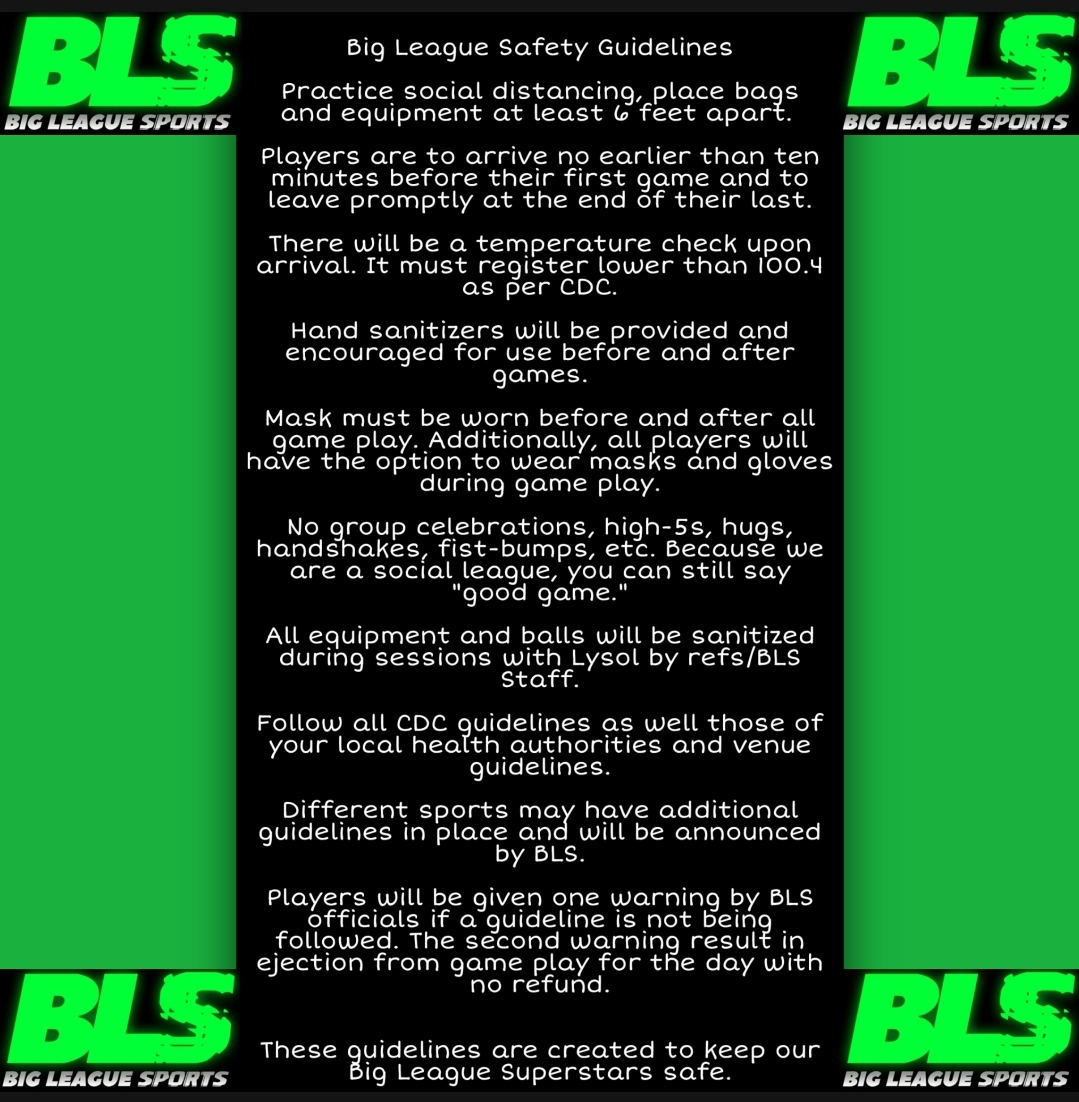 — 

Gino Cabrera- Playing Since 2011

Coordinator of Special Events

646.831.3886